I know the title to this post is a little corny, but I mean it. I love
Big Fish Games
.
I'm not much of a "gamer" in the sense that I play the RPG games on xBox that my husband loves. I'm more of a short-game or puzzle person, so if you are like me you will also love Big Fish Games.
My love for them started a few years ago when I suddenly had this huge obsession with The Price is Right and was searching high and low for a computer version of it that wouldn't break that bank. I found exactly what I was looking for at Big Fish Games and have been hooked ever since!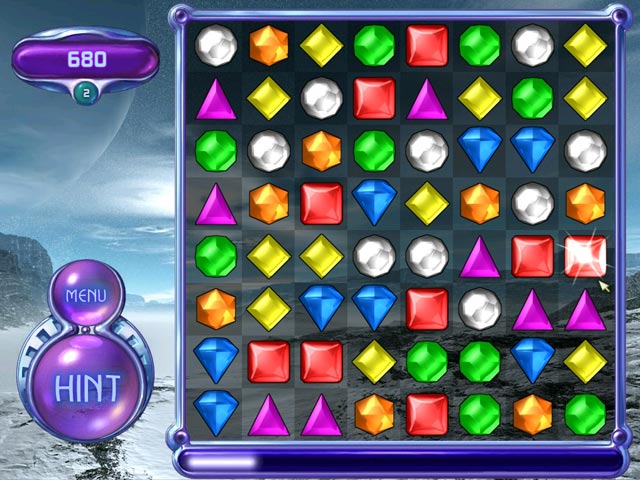 It seems that whenever I get the urge to play a new game I can easily find it, at an affordable price, there. Whether you're into puzzles, game show type games, word games, etc. you will find DOZENS of games that are perfect for you.
Recently I was at a friend's house playing with her
Bejeweled 2 Deluxe
in an effort to destroy all of her high scores and drive her crazy. Well, if you've ever played that game you know how addicting it is! Luckily for me, it's available on Big Fish Games! I downloaded it and now she insists she's coming over to destroy my high scores. So see, they even help build friendships!
Already have Bejeweled 2 Deluxe? Big Fish Games has a ton of
Match 3 Games
that you can get to continue your puzzle obsession with a new game each month.
Another big bonus I love about this site is that you can actually download a game and play it for free for an hour before committing to buy. When I was on my The Price Is Right hunt I loved being able to play the game for a bit before I bought it to make sure it was really what I wanted.
The frugal side of me LOVES that you can always find a great coupon code or game deal on there so you won't have to spend more than a couple of dollars a month to get a new game you can enjoy. These are great for long plane trips and great entertainment when the internet going out. :)
So head on over to Big Fish Games today and take a look around. I can almost guarantee you will find at least one game you've been wanting to play (assuming that's your thing) at a price you're willing to pay!
WIN IT!

Two luck Eco-Friendly and Frugal winners will receive a free game code so you can download the game of your choose, courtesy of Big Fish Games! The value of this prize is $9.99 and hours of fun!
Disclosure: This is a sponsored post. I received a free game download and monetary compensation for writing this review. However, all opinions are my own.