I love the holidays! It's a great time to get family and friends together, but it's also a great time to show the one you love how special they are!
EdenFantasys.com
has many ways for you to do this in a sexy way!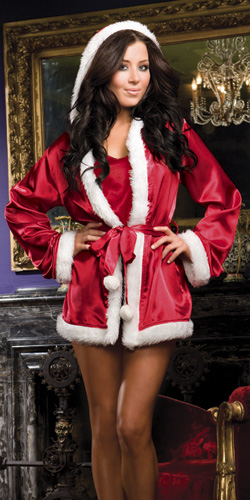 Play "Sexy Santa" with this beautiful
Santa Robe Set
($26.99). He'll be amused (and hopefully a little turned on!) when you strut your stuff in this Hooded holiday robe with fur trim and belt and matching chemise! Not quite what you are looking for? Check out EdenFantasys for a wide selection of
sexy, holiday themed outfits
and find the one that the one you love will swoon over!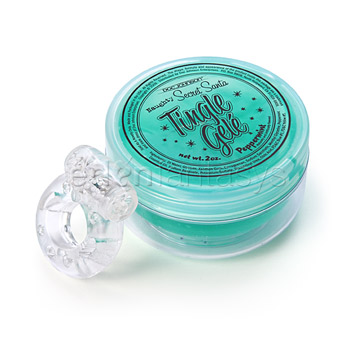 Costumes not your thing? Why not do a "Secret Santa" exchange, but instead of cheap trinkets you can exchange
sex toys
! Empty the house for the night, light a fire in the fireplace, and make your loved on blush with some Holiday-Themed Toys like the
Naughty Secret Santa Tingle Gele
(only $9.99). This tingly treat tastes just like candy cane and gives you a pleasing tingle without burning!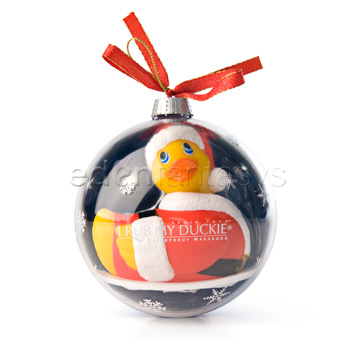 Still not quite your thing? How about this adorable
Holiday Ball Santa Duckie
($22.49 on sale). Yeah, he may look cute, but has quite a bit of vroom!! This discrete massager is waterproof so he can be used in the bathroom or hot tub for a sexy Christmas night!
HOLIDAY GIFT TIME!
It's time to WIN with Eco-Friendly and Frugal and EdenFantasys this Holiday season! Enter today to win a $25 gift card to buy a sexy little gift for your loved one! Click "Read More" to enter if you don't see the widget.