Halloween is just around the corner, and that means it's COSTUME TIME!
Last year my fiance (I love saying that!) and I went as Mario and Luigi. It was a huge hit, but I must say I missed feeling all sexy on Halloween. A red jump suit just doesn't scream "sexy"! Well, lucky for my,
EdenFantasys.com
has got my back again.
EdenFantasys
is a
sex shop
with pages and pages of sexy costumes for women. They aren't all *too* sexy that you won't be able to wear them to your Halloween party, either! I also love it when couples in love theme up their costumers on Halloween. In you're the same, check out these sexy, but not too sexy, themed costume ideas: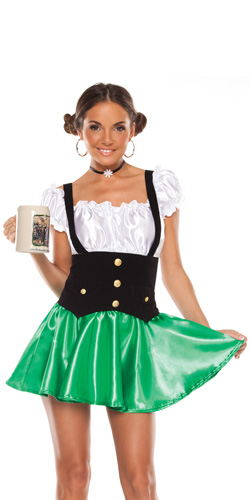 Lager Lass
: Only $39.99! This adorable costume can also double as your Octoberfest outfit next year. You know... in case you dress up for Octoberfest. Perfect for the beer lover in all of us! The beer mug is not included, so why not dress HIM up as the beer mug?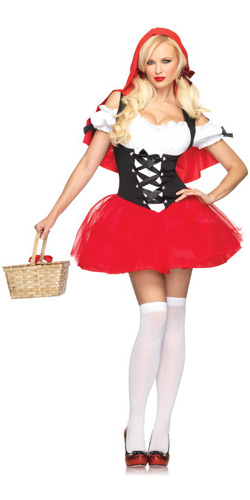 Racy Red Riding Hood
: Only $35.99! Get your man a wolf costume and rock your Halloween party with this sexy red frock! Be sure to pick up a basket of goodies to go along with it as it's not included. This costume was my fiance's original idea last year, but we couldn't find a Red Riding Hood costume. I'm thinking, this year, we've found it!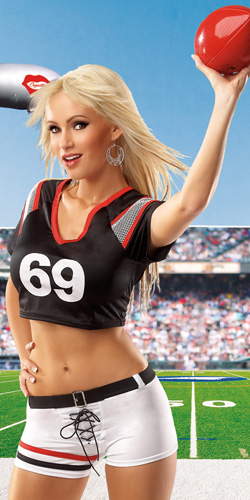 Female Football Player
: Only $27.99! Does your man already have a jersey for his favorite player? Go as football players for an affordable costume combo! This costume could double as your Super Bowl Costume. Because... who doesn't dress up in costume for the Super Bowl? I know I do.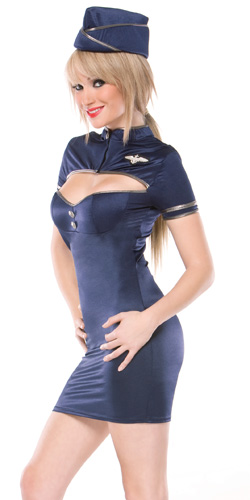 Retro Stewardess
: Only $31.19! OK, I will admit, I have a small obsession with all things air travel in the 60s and 70s. I think I would be a "flight attendant" if they still dressed like they used to. I know, it was a little sexist, but there was something so glamorous about it! Relive those days with this sexy costume. Dress your man up as a pilot. Let's face it, pilots are sexy. Throw in some inappropriate sexual harassment comments and it'll be like it's 1962 again!
EdenFantasys
also has your classic "sexy" costumes. French maids, schools girls, etc. Several options for each, actually! And right now, they are all ON SALE! Swing on by and "sexy up" your Halloween this year. But the clock is ticking! Halloween will be here before you know it so stop on by TODAY and order your (affordable) dream costume.